Mediana is a bag with a height of 27 cm in the middle and 30 cm on the sides, a width of 44 cm at the bottom and 30 cm at the top and a depth of 20 cm. It closes completely with a zipper. With the zipper panels you can choose between2 variants. Special eye-catchers are its unusual shape and especially the way the straps are made. Mediana is worn over the shoulder and it fits a lot inside. Inside are a large zippered compartment and a divided slip pocket, in which many things can be stowed. The step by step instructions are well explained and illustrated, so the Mediana is also suitable for beginners. A little prior knowledge in terms of sewing bags should still be present.
The pattern can be purchased, please go to the section: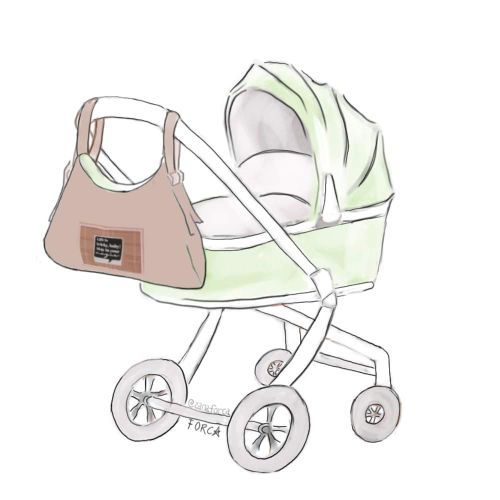 Die "Mediana" kann man auch als Tasche für den Kinderwagen nutzen, dazu werden die 2 x 60 cm Gurte einfach nur gekürzt. the pic was drawen by Žana Forca,a big thank you for this!
Schaut mal auf der Facebook & Instagram Seite vorbei ;-).